Are Kraus Faucets Good To Buy?
Are Kraus faucets good to buy? This question comes to mind when you think to buy a Kraus faucet.
Kraus faucet brand has a good track record in the faucet industry. For the kitchen, Kraus has a wide range of faucets. Kraus is not a very old brand but it has made its presence globally within a few years.
Kraus has beautiful, stylish, and innovative faucets. Currently, Kraus is offering hundreds of different faucets for every type of use in the kitchen. Kraus has a wide range of styles so it becomes easy to choose the perfect faucet for your kitchen. Let's know more about Kraus faucets.
Kraus Faucet Brand History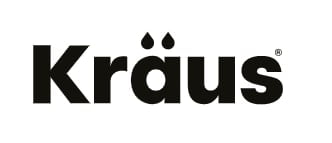 Kraus is not an old faucet brand. Kraus started its journey in 2007 and its headquarter is in New York. After entering the faucet industry, Kraus has started giving tough competition to other brands in the market with its innovative designs and technologies.
Kraus has a good customer base and they are happy with the Kraus faucet quality. Positive words about the Kraus faucet by its customers build a good reputation for the Kraus brand.
From the beginning, the main focus of Kraus was the quality of the faucet. Kraus offers a stylish faucet. Some Kraus faucets are available in dual-color tone body that is not available in other faucet brands. Due to their good quality, you can use the Kraus faucet for commercial use or home use, in both environments, it works perfectly.
There is no limitation of types and designs in the Kraus faucet. What we like about Kraus faucets is that their faucet price is not high but still they offer durable faucets that give tough competition to other brands higher price faucets like Blanco faucet.
Are Kraus Faucets Good To Buy?
Yes, Kraus faucets are good to use in the kitchen. With their superb constructions, modern features, appealing designs, and excellent performance, they are the first preference of many users. Kraus taps come with a limited lifetime warranty that offers peace of mind.
Kraus faucets are available in many designs, single and double handles, and touch and touchless options. Its taps are certified with WaterSense technology. This technology is designed to use less water for cleaning however doesn't compromise the water pressure of the faucet.
Kraus faucets provide a large range of finishes and styles. Their incredibly long-lasting ceramic disc cartridge offers long-lasting performance. Kraus faucets are a good preference for those who prefer a reliable, durable, and easy-to-use faucet for their kitchen sink.
What To Look At The Time of Buying Kraus Faucet?
Flow Rate
To wash dishes or fill pots quickly, the flow rate of the faucet should be high. 1.5 GPM flow rate is a standard flow rate. Faucets below this flow rate are not a good choice to choose.
A low flow rate increases wastage of the water and also you have to spend more time in the kitchen for washing. Who wants to wait longer to fill a pot? So, a high flow rate is essential.
Always choose a Kraus faucet with a minimum of 1.5 GPM water flow rate. Here are some good picks for the low water pressure kitchen faucet.
Style
Everyone wants matching appliances for the kitchen. A faucet should be stylish and elegant in look. A faucet style also represents your personality.
Choosing the right faucet style that matches other appliances is the most challenging task. People decorate their kitchens with love so matching accessories are important.
Also, you can pick extra matching accessories for the faucet. So, you can give a proper matching look. Kraus offers matching accessories for many faucets.
Faucet Handle
One-handle design is popular for Kraus faucets. But some people like double-handle design. When people buy a faucet, they don't think about the faucet handle. But a convenient handle is always a good option.
Single handle faucets are easy to use. They need less space for the installation. Also, you can control water flow and temperature through a single handle.
Double handle faucets have separate handles for hot and cold water pressure. Red and blue dots are marked on the handle so there is no confusion about water temperature.
Most people like one handle faucets. They are compact in the size and easy to use.
Size
The selection of the size of the faucet depends on the sink size. A faucet should be able to reach the whole area of the sink. For this Kraus pull-down faucets are a good choice. For a big-size sink, a high-arc size faucet is essential.
If you have a small sink then a high-arc faucet causes issues. It creates splashes on the countertop.in short for the smaller sink, you should pick a sleeker Kraus faucet.
Spray Modes
Spray modes enhance the functionality of the faucet. Most Kraus faucets come with dual or triple spray modes. Spray and stream modes are common. They are the most useful modes in any Kraus faucet.
Some faucets come with pause mode. So, you can pause the water flow with a button and save your water expenses.
Nowadays many new Kraus faucet models have in-built spray modes. If you want, you can purchase a faucet with a separate sprayer. A separate sprayer needs to be installed beside the faucet.
Material
Most Kraus faucets are built with brass material. Some use stainless steel material. Both materials are durable and give long life to the faucet.
Stainless steel faucets are rust and corrosion-free. Stainless steel is solid and durable. There is no iron part in the stainless steel so for years it is safe from rust.
Brass is the most used material for the inner body of the faucet. Most faucet brands use Brass due to its thickness and durability. Kraus also uses brass on its faucet. Also, brass keeps water clean and healthy.
Features
Kraus always uses the latest features in its faucet. You get lots of options to pick from. You can go with the touchless faucet, choose a voice-activated faucet, pick a touch-activated faucet, or a normal standard faucet that operates through a handle.
It depends on you what features you want. It is obvious that with features price also increases. So, you should also buy a Kraus faucet on your budget with the latest features. In our option, a touchless kitchen faucet is a good choice because they are hygienic.
Aerator
An aerator makes water flow smooth and powerful. The aerator mixes air into the water through holes so water flow becomes smooth and chances of splashes become less.
All Kraus faucets come with an aerator. There is a disadvantage of the aerator is that it slows down the water pressure. So, if you feel the water pressure is not enough, you can remove the aerator.
Number of Holes
According to the design of the faucet number of holes increases and decreases. Kraus faucet with one handle only needs a single hole for installation.
If you are buying a faucet with a separate sprayer, you need one extra hole for the sprayer.
For a widespread faucet, three holes are required. You can adjust the gap between holes are per your requirement. Some centerset faucet also needs three holes.
A faucet with fewer holes is always a good option because it reduces the installation time and fits in all types of sinks.
Warranty
Most Kraus faucets offer a limited lifetime warranty. Kraus is a trusted brand among customers and its faucet quality is good. A long warranty period is good for any faucet. You can get free replacement of the whole faucet or any of its parts if it is in the warranty period.
Where Is Kraus Faucet Made?
Kraus is a USA-based company so its faucets are made in the USA. Its headquarter is in New York. All Kraus faucets are made in the USA and then they are exported to other countries.
Advantages and Disadvantages of Kraus Faucets?
Here are some advantages and disadvantages of the Kraus faucet so you can decide whether it is good or not.
Advantages
There is no shortage of faucet design. Vintage or modern, all types of designs are available for Kraus faucets. In the design section, Kraus is the pioneer and it brings out the most stylish design in the market.
Kraus only uses high-quality material in its faucet. The material in the Kraus faucet is safe and durable. Kraus uses lead-free and mercury-free material so its faucet doesn't harm our bodies.
The life of Kraus faucets is long enough due to their durable material.
Less maintenance is needed to maintain its shine.
Kraus is dedicated to saving water. All faucets use water-saving technology and come with an aerator. Kraus knows how important is to save water. Every drop of water is precious so its faucets are designed to use less water.
Most Kraus faucets are loaded with advanced technologies like touchless sensors, and voice sensors. Standard faucets are also available if you don't need sensors in the faucet.
Additional accessories are also available for Kraus faucets like a side sprayer, soap dispenser, deck plate for the three-hole sink, nylon supply lines, and pot filler.
To make sure, you don't face any leakage issues, Kraus uses a ceramic disc cartridge to prevent any type of leakage.
Kraus faucets are ADA-approved so they can be used by disabled people.
Kraus follows all the government standards.
Their customer care team is knowledgeable. They solve your query quickly.
Disadvantages
Some Kraus faucets have higher prices but features are few.
The weight of a few Kraus faucets is high. So, you may feel inconvenienced when you use a spray head due to the heavyweight.
Frequently Asked Questions
Where To Buy Kraus Faucets?
Kraus faucets are available online and offline. You can buy it on any online store like amazon etc. Also, you can get a Kraus faucet, from your nearby hardware store. Kraus faucets are easily available and their parts are also available easily.
Is Kraus a Chinese Company?
Kraus is not a Chinese company. Kraus is a USA-based company and all its operations are performed inside the USA.
Are Kraus Faucets Lead-Free?
Kraus uses Brass to make the inner body of the faucet. As we already said in this article that Kraus uses lead-free brass material.
Does Kraus Make a Faucet With Magnetic Docking?
Not all Kraus faucets come with magnetic docking. Magnetic docking is only available in those Kraus faucets that has pull-down or pull-out spray head. To keep the spray head in a safe position, magnetic docking is used in the Kraus faucet.
What Grade Stainless Steel Does Kraus Use?
Kraus faucets are made with 304 stainless steel. This stainless steel is corrosion free and its quality is better than other steel. Its finish won't fade with time and the body won't rust. 304 stainless steel is built with a combination of chromium and nickel.
Final Words
The faucet industry has different faucet brands but Kraus faucet holds a special bond with its customers. In this guide, we have given all details about the Kraus faucet so you can decide whether are Kraus faucet is good or not. Kraus faucets are a great combination of design, quality, and performance.