Does Espresso Break a Fast? The Truth About Espresso & Fast
Does espresso break a fast? This is one of the most common debatable questions among people who are on fast. To reduce weight, people try different eating plans and fasting is one of them. If you fast in the right way, it will reduce weight quickly and effectively.
If you are a coffee lover, you may be wondering do you need to give up espresso while you are on the fast. An espresso is a good way of energy to do work or wake up in the morning. So, if you are thinking about whether you should drink espresso or not when you are on fast? This guide will provide you guidance on fasting and espresso relation.
Does Espresso Break a Fast or Not?
In fasting, the body burn calories that are consumed during the last meal. This process begins with fat burns. In fasting, you should not take any extra calories.
Espresso has almost zero calories so it won't affect your fasting process. You can drink espresso when you are on a fast. An espresso shot contains less than 3 calories and it won't have any bad impact on your body during fasting.
Espresso only contains hot water and coffee grounds. Don't mix any extra things in it.
With only hot water and coffee grounds, espresso tastes won't be good. So, people add sugar to it. This little mistake cost them so much in the weight loss process. Sugar is bad for the body if you are on a fast diet. You won't succeed in the weight loss goal if you use sugar in any form.
So, basically, espresso doesn't break your fast, if you are making it with only hot water and coffee beans. Maybe it won't taste better but it gives you the energy to survive for a few more hours to go without food.
#MustHaveAppliance
Benefits of Drinking Espresso While Fasting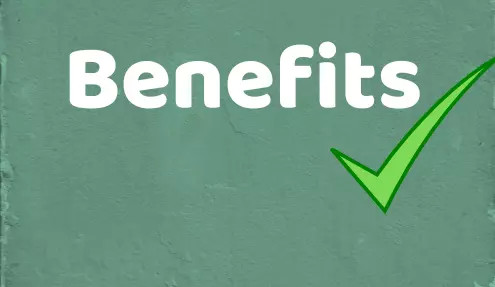 If you drink espresso black coffee while fasting, you get more benefits from intermittent fasting. Espresso or black coffee increases the effect of the intermittent fasting
Reduce Inflammation
In some research, it is proven that black coffee consumption with intermittent fasting leads to reduce inflammation. When coffee is used with fasting, caffeine in the coffee increases the anti-inflammatory activity.
Improve Brain Health
A combination of espresso and intermitting fasting helps to reduce stress in the mind. It protects the brain from some serious diseases such as Alzheimer's. It keeps the brain active for long hours.
Boosted Metabolism
For weight loss, metabolism should be fast. Caffeine in coffee boosts the metabolism process. When you drink coffee during fasting, it will affect your metabolism and increases your processing rate. It speeds up the weight loss process.
Increased Autophagy
For weight loss, autophagy is an important process. This process is related to cells. In autophagy, old or damaged cells break down into small parts and new cells take part in them. Autophagy allows the body to repair or heal itself on a cellular level.
Fasting is an advanced process of autophagy. In fasting, fat is burned when the body doesn't get any food. Now when fasting meets coffee, autophagy goes on to the next level and reduces weight quickly.
Improved Insulin Sensitivity
Fasting black coffee maintains body insulin. They keep insulin levels low in the body so diseases like diabetes keep in the control. For black coffee use, lightly roasted coffee to manage blood glucose.
What Is Espresso Compared To Coffee?
Both coffee and espresso are made from coffee beans. But the grinding process of coffee beans is different for espresso and normal coffee. Also, the brewing method is not common for them.
Espresso is a small concentrated volume of coffee and is violently strong in flavor. In espresso, hot water is pushed on the coffee grounds at extremely high pressure. So, for espresso, a special espresso coffee maker is required.
The roasting process of beans for the espresso makes them unique. Traditional espresso is made with darker roasted coffee beans. The roasting process of espresso beans is longer and darker. This longer process opens the crack in the beans twice.
The caffeine content in the espresso shot and a cup of regular coffee is the same. But if you take an equal amount of espresso and drip coffee then caffeine content is higher in the espresso. A 1-ounce shot of espresso has the same content as 8 ounces of drip coffee.
| Feature | Espresso | Normal Coffee |
| --- | --- | --- |
| Grind | Fine | Coarse or Fine |
| Amount of coffee | 1-2 oz | 6-8 oz |
| Water Temperature | 185-195°F | 190-205°F |
| Preparation Time | 30 sec | 5-10 min |
| Caffeine Content | High | Low to High |
| Flavor Intensity | Strong | Mild to Strong |
| Texture | Thick | Thin to Thick |
| Milk Options | Limited | Unlimited |
| Popularity | Limited countries | Worldwide |
Will Espresso Shot Break Fast?
If you are taking an espresso shot without sugar and cream, it won't break your fast. An espresso shot contains very low (almost zero) calories. So, the espresso shot can be used into fast.
An espresso shot is a small and concentrated coffee shot. Without an espresso coffee machine, you can't make an espresso shot. An espresso maker brews a small number of coffee beans for a short period of time with immense pressure.
In the espresso machine only add hot water and coffee grounds to make an espresso shot. This intense brew method keeps calories almost zero in the shot. Espresso shot has a different taste than regular coffee and it is generally stronger.
Can I Have Coffee While Fasting?
Intermittent fasting is a popular diet plan that people follow nowadays. Along with reducing weight, Intermittent fasting also reduces risk factors for certain diseases.
A cup of black coffee is fast-free and doesn't contain any calories. Apart from black coffee, coffee that contains sugar is not ideal, if you are fasting. If you take calories while fasting, means you are no longer fasting.
Black coffee contains hot water and coffee ground and not anything else. Plain black coffee contains only 2-3 calories. But if you add sugar, milk, and cream to the coffee, calories go up to 100.
Overall, drinking coffee moderately while you are on a fast, won't affect your fasting routine, if it is a black coffee.
What Can I Put In My Coffee That Won't Break My Fast?
The general rule to keep coffee useable in the fast is to keep it calorie-free. Black coffee is the best way to try coffee in the fast.
But not all people can drink black coffee because it won't taste delicious and that's okay. Here are a few ingredients, you can add to the coffee that won't break the fast.
Almond milk
Cocoa
Nutmeg
Cinnamon
Coconut oil
Himalayan sea salt
One tablespoon of any of these doesn't contain any calories and it will not break your fast. Unfortunately, buzzy supplements such as artificial sweeteners can't be added to coffee for fasting. It will add too many calories to the coffee.
FAQ About Does Espresso Break a Fast
Does Heavy Cream In Coffee Break a Fast?
Definitely, heavy cream in the coffee breaks a fast. Cream in the coffee increase calories which is not good when you are on a fast. In the fast, the body burns fat when it doesn't get any calories but coffee with cream, supplies calories to the body, and end result is fat won't burn and you won't see any changes in the body weight.
Will 50 Calories Break a Fast?
This is a general question for people who are on intermittent fasting. Most people start their day with coffee or juice. Some prefer to drink water. People who don't consume more than 50 calories in the morning are considered on the fast. There is no such evidence to prove this but many people claim if you take less than 50 calories, you are in a fast state.
Is Espresso Good For Digestion?
Espresso has anti-inflammatory properties that come from antioxidants. Antioxidants keep your tummy less bloated. Espresso helps to make digestion better. Many people drink espresso regularly to aid their digestion at the same time every day.
Do You Put Milk In Espresso?
Espresso doesn't contain milk. When you order an espresso in a coffee shop, you will get it without coffee. Sugar and cookies will be served with espresso. People add milk to the espresso when they make it in the house. But an espresso with the milk doesn't remain espresso, it becomes latte or cappuccino.
Is an Espresso a Day Good For You?
Espresso is a strong coffee. An espresso shot a day is not bad for the health. It makes a positive impact on health. But don't drink too many espressos in a day.
Can I Drink Nespresso While Fasting?
Yes, you can drink Nespresso while fasting. Nespresso is made with hot water and coffee grounds so it doesn't contain any calories.
Conclusion
Now you know does espresso break a fast or not. You can drink a moderate amount of espresso during fasting. It contains almost zero calories so it won't affect your fasting. In our research, we found espresso and intermittent fasting work better together. An espresso can energize you and boost your metabolism while fasting. At the end of the day, what you want is a healthy lifestyle and espresso won't let you down to live a healthy lifestyle.